Overview
Item Reviewed
Best Clash Royale Deck Arena 8 – No legendaries (2300+)
November 22, 2016
Clash Royale Deck Arena 8 - No legendaries (2300+)
Hey this is lyingroyale and I'm back with another deck that helped me push to 2300+ trophies. It's been 8 days since I wrote the 2000+ trophies guide and the 1500+ trophies guide before that.
I wasn't actually expecting to get so many responses and positive feedback that I got overwhelmed by them. I'm flattered seeing people reach higher due to my guides so I decided to make another one. Although I'm glad with all the responses, there are a few things I want to point out before this guide.
I won't be taking any requests to join my clan. It's a real-life-friends clan so we aren't recruiting anyone else.
There were some people requesting for a video of a replay of the deck and I was actually intrigued by the idea. If I were to post a replay, I would want to commentate and elaborate on my thought-process during the game but it was a much harder job than I initially thought. Although I am very eager to make a video guide, I don't have any experience with those things and don't think I would have enough time for it so there is a high chance that I won't be putting up any replays.
If your cards are low-leveled compared to mine and not doing very well with the deck, it's highly possible that your card levels are holding you back. Otherwise, it's an issue with your gameplay.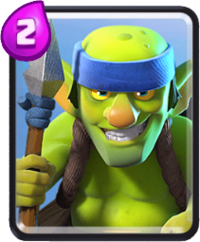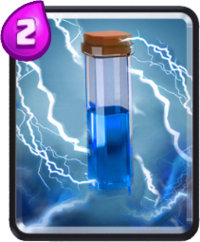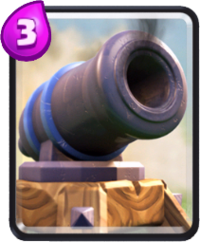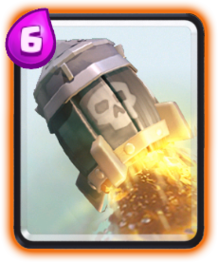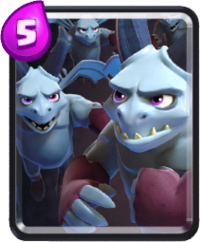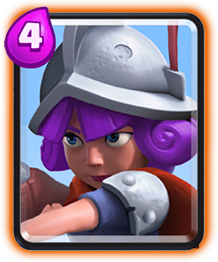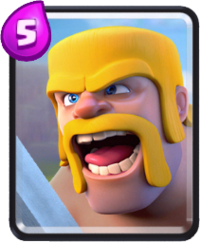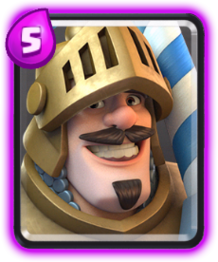 Okay. Now let's get into the deck.
You might be thinking that the deck seems familiar. You're actually right about that. This deck is exactly the same as the 2000+ one except for one card. The Rocket.
First, I'm running this deck with commons mostly at level 7, rares at level 4, and an epic at level 3. I was lucky enough to get some prince cards from chests and the shop to push it to level 3. Right now, I'm constantly facing opponents with level 8~9 commons, level 5~6 rares (the highest I saw was 7), and epics ranging from 3 to 5. Because this, I'm always 1~2 levels behind in terms of cards so I tried to avoid cards such as wizard and arrows because they weren't enough to one-shot minions.
I've experimented a lot during the past week trying out other possible substitutes like arrows, tesla, inferno tower, lightning, baby dragon, bomber, wizard, goblins, PEKKA, hog rider and more but ultimately bounced back to this deck that's almost identical to the previous deck. As this deck lacks an AOE troop, you'll be using zap to play that role on the offensive and musketeer/minions on the defensive. The only AOE troop I can see working in this set up would be wizard but keep zap if you can. Every time I tried something else for zap, I wouldn't have an answer to skeleton armies blocking my prince and zap is just way better at that than anything else.
When I reached my highest trophies(2374), the latest 20 games were 16 wins, 2 draws, and 2 losses.
1. The Cards
(I will not be going over every point and especially the ones that have been previously discussed in my other guides.)
Still a staple in this deck. Too good to substitute for anything else because of it's versatility both in terms of defense and offense. When these little guys are not being targeted by opponent's troops, they will deal a lot of damage onto whatever they are throwing their arrows at.
This is often the first card to play at the start to deal some decent damage onto their tower. If your opponent drops a 3+ cost card for your spear goblins, you can just counter it. Every time when you reach 10 elixir and there isn't a good play, drop spear goblins and slowly whittle down their tower.
When played defensively, always make sure these guys aren't being targeted by anything except for PEKKA, prince, and giant skeleton. Avoid being targeted by dropping other troops/buildings in front of them. If you're using these to lure and delay their PEKKA/prince/giant skeleton from reaching the tower (and by the way these guys are excellent for that purpose), you should drop these at the middle for your other tower to hit them and avoid them from tearing your tower down.
On offense, only play these when you're definitely sure that your tank will be able to reach their tower. Otherwise, they're too easily killed and will be a waste of elixir.
Zap (2 elixir)
Your main spell to get ahead in elixir. You will still rely on this spell when countering minions and goblin barrels. Never use this spell unless you're going to take heavy damage without using this spell. Which means it's a bad idea to zap 3 spear goblins coming across the bridge but if it's 4+ spear goblins behind a tank, you should take them out.
Zap will take out minion hordes and let the tower finish them for a +3 elixir trade and goblins barrels for +2 elixir trade and a little bit of tower health when timed right.
You should zap spear goblins/skeletons when they're used for distracting your prince. Always have 2 elixir to clear those out and wipe them out as soon as possible. A well placed zap will vaporize the whole skeleton army. This is a very crucial skill to have for this deck and will often determine whether your prince will do 700 more damage onto their tower.
Because of it's small radius, you should be very precise with your aim and will need some practice to use it perfectly.
I've tried using arrows instead for 20+ games but most of the time zap would give more elixir advantage and weren't fast enough for clearing goblins/skeletons when your on the offensive. However, arrows would be a great counter for princess since this deck is very hard to deal with them but only if your arrows are level 9+. Since mine is only 6, I didn't see the point in using them.
Your main defensive building. Excellent against hog riders, dark princes, huts, giants, PEKKAs, giant skeletons, and more. It's cheap and durable which is perfect for it's purpose.
Along with spear goblins, cannon is often the first card to play at the start. However, you should avoid this when you start seeing a lot of decks with elixir collectors since your cannon won't be able to do much before it times out and will possibly hurt your first push.
Another important point to mention is to avoid placing a cannon too soon. Also, If you know your cannon is going to be crucial at defending against hog riders/giants/dark prince/etc, try to hold it until they play them. Especially if they're running hog-freeze because without cannon, your tower will suffer a lot of damage unless you happen to have both barbs and minion hordes in your hand.
Tesla, on the other hand, is better against flying troops and but a bit more expensive and less durable. The main reason I prefer cannon to tesla is because cannon traded better against hog riders and better at defending ground troops with less elixir cost. I tried using tesla to deal with baby dragon and balloons when I took my musketeer out for baby dragon, but tesla was unable to lure balloons to the middle when balloons are placed at the very side and minion horde didn't cut it against a balloon-freeze deck.
Jack of all trades. Good damage, decent health, excellent at taking out balloons and baby dragons, takes down goblins before they even get in range. After successfully defending against a balloon, drop a few spear goblins and watch the four of them wreck your opponent's tower.
It's 6.5 range is wonderful at defending against hut decks and sometimes a misplaced cannon. Because of it's range, it can take out x-bows while your other troops are tanking but only if there are no other defensive buildings around the x-bow.
Wizard is what I consider a better version of musketeer but not trading very well with baby dragon and shorter range is a bit of a risk to take for it's splash damage. You definitely should try utilizing wizard if it's card level is high enough to one-shot minions.
Baby dragon, however, couldn't quite fill the role musketeer could because of it's low dps. It was too easily distracted to do well on the offense, and couldn't deal with balloons and beatdown decks with PEKKA/golems. (For those of you wondering, I got baby dragon from a free chest a few days ago to try it out in a variety of decks)
Excellent defensive troops thanks to their very high dps. Unless they're being targeted, these little blue devils are outstanding at taking out anything that's come across the river in matter of seconds.
When used for taking out tanks such as PEKKAs/golems/giants, put a prince down in the back for their splash damage dealer to target and keep your minions safe from becoming ashes.
Against hog/balloon freeze decks, always play something else such as cannon/musketeer first and wait until they play their freeze before dropping your minion horde.
If you're against a barrel-freeze deck, zapping won't be enough so you should drop minion horde to quickly take them out.
Most decks have 1 spell and 1 splash damage troop so when you know they're already played and not in your opponent's hand, playing your minion horde offensively could possible take out half of their tower's health. However, be careful on using minions offensively because if things go bad, you'll have a hard time defending against balloon-freeze, PEKKA, etc.
A tactic I like to use at the start of the match is that when I have neither cannon nor spear goblins, I push with prince/minion horde. It'll often times net you a tower if they placed any defensive structures or elixir collector because this comp is very hard to defend against unless they have barbs/arrows or skeleton army/arrows in their hand and only having one of them will not be enough.
Countering prince 101. Higher-health, lower-dps ground minion horde. On an equal level, a prince need 2 hits to take out a barb but 3 if your barbs are a level above(level 1 epic = level 5 commons). Some say they're too expensive for the purpose of countering a prince and there are other options but because you'll have 2 barbs left after defending, your opponent will be forced to play something because otherwise, your spear goblins behind these barbs will do significant damage onto their tower.
Barbs play a similar role to minion hordes in terms of defending against PEKKAs/golems/giants. Although they're a lot more durable, you should still avoid taking damage from their back-line (usually splash damage dealers) because they'll fall rather quickly to them. Barbs are also excellent at taking out hog riders but are vulnerable to freeze.
Using them offensively when they already used their fireball/wizard/minion horde(often times the opponent will only have two cards to counter barbs) will often catch them off guard, forcing them to play something unfavorable. If they drop barbs for barbs, you can just rocket their barbs along with their tower.
Goblins is a cheaper way to counter prince and play a very similar role to barbs. But, I found that they wouldn't force your opponent to play anything but only gain elixir advantage on your side. Although elixir advantage is great, it would be a better fit for a deck using PEKKAs/golems. Also, using goblins will leave your troops too vulnerable against arrows. Forcing arrows tactic will work better with a goblins barrel in the deck.
PEKKA was another card I've tried in this place for 20+ games because of it's power. It could do everything barbs could do but with a lot more health/damage and not susceptible to AOE. However, without elixir collector, it was often too expensive to play in response to their prince. Another deck I theorycrafted (but couldn't actually try it out because of my under-leveled wizard) was spear goblins/arrows/cannon/rocket/baby dragon/wizard/PEKKA/prince. It's an average of 4.4 elixir which is a bit high but If you have the cards, feel free to try it out.
Your primary win condition. Most of the time this handsome guy will deal most of the damage onto the opponent's tower. The gameplan is to let your prince stick to their tower to deal as much damage as possible. If you succeed to stick your prince to their tower, assist it with spear goblins for some more damage while your prince tanks the damage from the tower.
Zap will play a crucial part by clearing out goblins/skeletons in your way. Most defensive structure won't be enough to stop prince or barely trades equally. But always look out for barbs and you should never play prince when they can play barbs to counter it.
You will have to use prince defensively against PEKKA/Golem decks because this is the only high-health-but-not-susceptible-to-AOE-damage unit in the deck. Play prince behind their backline to distract their wizard/witch/baby dragon and take out their PEKKA/golem with your other
Finally, the new face in this deck. This card will counter elixir collectors(the reason I put rocket in this deck was because I hated dealing against these), x-bows(and these), PEKKAs, golems, it's just an amazing card. It can also deal massive damage onto their tower as a finisher.
Unless your rocket is very under-leveled, shooting a rocket on an elixir collector along with the tower will take out their elixir collector before it can generate any elixir for the opponent and you'll be dealing ~400 damage onto their tower as well for just 1 elixir. If they placed it in the middle, you won't be able to hit both the elixir collector and the tower. When this happens, I usually decide not to take out their collector.
If I couldn't rocket their elixir collector (if rocket wasn't in my hand at the very start), the next target for your rocket should be their x-bow and backline troops behind PEKKA/golem.
X-bow decks usually have their x-bow as their only win condition. Which means that regardless of how many elixir collectors they put down, if you constantly rocket their x-bows, they will never be able to win. Most decks will put up defensive building to protect x-bow so you can shoot them together if possible. It doesn't really matter if you shoot more than just an x-bow because after that, you'll be pushing the unprotected other lane. They'll be low on elixir by putting up a defensive structure so you'll easily get some damage onto their tower. Even if things go badly, you will be able to get a draw. I will prioritize x-bow over elixir collector once I know the opponent is running x-bow because even if you're even on elixir, defending against an x-bow is tiring and it's a lot easier to just rocket them.
Mortar decks are handled practically the same way but you can take them out also with your cannon because mortars have a shorter range compared to x-bow.
For PEKKA/golem decks that use elixir collectors, try to rocket their elixir collector but if you fail to, rocket their backline when they're coming for a massive 15+ elixir push. Let's say your opponent comes with a push comp with PEKKA/wizard/baby dragon. You can just rocket them and take out their wizard/baby dragon (9 elixir) with just 6 elixir and if you're lucky, ~1000 damage onto their PEKKA as well. After that, you can just but down some troops to deal with the PEKKA.
When you're against decks that uses none of these, you can still play them to take out a 5 elixir troop such as witch/wizard/barbs if you can hit the tower with it as well. Proper positioning is key to do this and you'll need some practice because of it's small range.
Lightning plays a similar role to rocket with a larger range but lower damage. Effective use of lightning usually need 3 targets but the situation to lightning 3 targets rarely came up because of all the teslas and it does too little damage to a tower compared to rocket as a finisher. Even if you're using lightning for a wizard/witch + tower, rocket does more damage on the tower unless they're too far from each other to hit them both. Also doesn't one-shot same level x-bow.
2. Gameplan
Your primary goal is to deal as much damage onto the tower with your prince/rocket(if you can kill something off of it) and finish them with your rocket if it's not dead.
Make favorable trades to gain elixir advantage by mostly defending and punish the opponent for not having a counter for your prince/minions/barbs.
Once you reach 10 elixir at the start, play spear goblins. If that's not an option, play cannon. If that also isn't an option, play prince+minion horde. If your starting hand is zap/rocket/musketeer/barbs and they're not putting down anything to rocket, just put musketeer in the back and hope nothing goes wrong.
Below are the points to look out for when your in a match.
what kind of cards do they have for countering your prince that won't die to your zap. (definitely barbs)

what kind of cards do they have for countering your minion horde. (zap, arrows, fireball, wizard, baby dragon, witch)

what kind of cards do they have for countering your barbs. (fireball, wizard, bomber, baby dragon)

what is their win condition and what should you rocket. (PEKKA, golems, hog-freeze, balloon-freeze, x-bow, mortar, etc)
3. Against Popular Decks
Most of these are already explained above but I'll very briefly go over these.
PEKKA/Golem - Rocket their elixir collector and defend with prince+everything else you have. OR don't rocket their elixir collector and rocket their troops behind PEKKA/Golem and take PEKKA/Golem out with spear goblins/barbs/minions/cannon.
X-Bow - Rocket x-bow. Rush the other lane.
Mortar - Rocket mortar. Rush the other lane. OR trade mortar with cannon.
Double Prince - Barbs/minions. Rocket elixir collector if they have them.
Hog-freeze - Drop cannon. After freeze, drop barbs/minions.
Balloon-freeze - Drop musketeer. After freeze, drop minions.
Barrel-freeze - After freeze, drop minions. (don't zap)
Huts - Rocket their huts. Defend with cannon/musketeer and push the other lane with prince or push the hut lane with barbs/prince if you can. (almost forgot about this)
Recently, I've been having trouble with princess and this deck is fairly weak against princess and I'm actually clueless on how to counter her since my arrows won't kill her. But besides that, I've had a lot of success with this deck and successfully pushed to 2300+ trophies.
Comment if you have any questions.