Overview
Item Reviewed
Clash Royale Arena 5 Deck At Level 5 – (1500+ Trophies)
November 26, 2016
Clash Royale Arena 5 Deck At Level 5 - F2P
First of all, I'm an F2P player and this deck only uses cards that are arena 3 or below. I've been playing for a week now but wasn't lucky enough to get a giant chest or a super magical chest but one magical chest (which is in the early chest cycle so everyone gets it at around level 3).
However, I've been pushing my limits with trophies so I have 200 wins right now while my highest record is 1589 trophies. My latest 26 matches were 18 wins, 3 draws, and 5 losses. 8 of them were level 7, 15 of them were level 6 and 3 of them were level 5. 3 losses were against level 7 players and 2 against level 6 players.
This deck usually ends up with a one crown win and a three crown win if lucky but I only got 3 three crown wins in those 26 matches.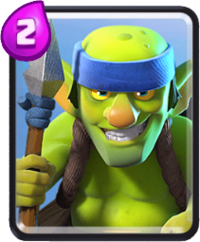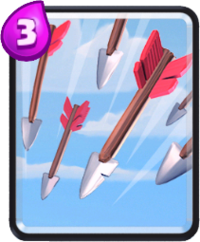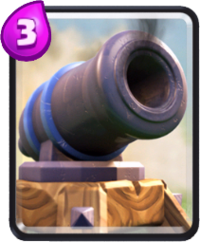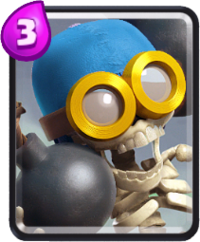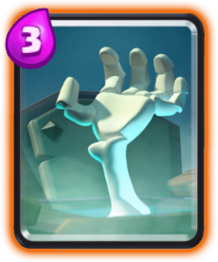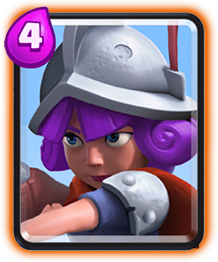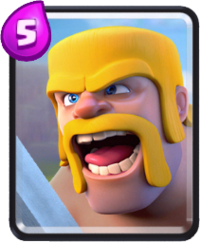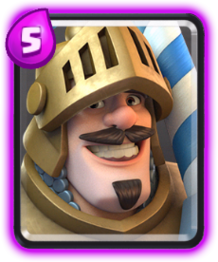 I'm not very familiar with deck types but I'm pretty sure this is a control type of deck using cards reactively to gain elixir advantage with cost effective trades. After that, you can create a slow push or get a surprise crown with prince when you know the opponent can't react to it.
It uses two arena 3 cards (barbarians, tombstone), one arena 2 cards (tombstone), one arena 1 cards (spear goblins), four training camp cards (prince, musketeer, bomber, arrows). Before you try this deck, you shouldn't use this deck if you have cards that are very low level.
Commons in 5, rares in 3, epics in 1 are recommended but if your rares are level 1 or something like that you might be better off using a deck with your higher level cards. I've experimented a variety of decks with hog rider or wizard, inferno tower but they were only level 1,2 in my collection so I couldn't gain enough advantage with those cards.
Therefore, before using any deck you should check your cards for levels and see if they are appropriate. Right now I have a hard time countering level 7 players with level 8 minion hordes that don't die to my level 5 arrows so levels definitely do matter. When I tried wizard, my level 1 wizards weren't one-shotting levl 5 minions.
This will be a very in-depth guide with a wall of text so beware.
1. The Cards
These little green guys are very versatile and cheap. They are good for both offense and defense purposes and good for cycling through your deck because of their cheap elixir cost. When defending, these guys should be throwing spears behind towers/cannons/tombstones punching holes through the enemy troops. If you're on a push, put tanks like a prince or barbarians in front of them because they are too squishy to fight other cards on their own. Used to counter balloons with tombstone if musketeer is not in your hand and also deals decent damage to anything that doesn't target spear goblins. Drop these if princes, mini pekkas, giants, giant skeletons are and walking across the river to your side when tombstone, cannon, barbarians are all nowhere to be found in your hand (rare, but it happens).
Mostly used for countering minion hordes/skeleton army but only when the opponent uses them offensively. The reason we don't throw arrows when the opponents use minion hordes/skeleton army defensively is because at the time the arrows reach, it's most likely that your prince, barbarians, and musketeer is already cold and buried to the ground and you just wasted a lot of elixir. If the minion hordes destroy your push comp, it's better to put a tombstone in the middle and defend with the towers so you gain at least some more out of 3 elixir cost and you're not susceptible to goblin barrels that comes flying after you throw your arrow. If you have a very big push and you are anticipating their minion horde/skeleton army, then you can use arrows really fast to counter their defensive play which will be a game winning move. Also used for finishing off towers if you're on a pinch.
Arrows are the best answer to goblin barrels. Playing arrows correctly will gain you +1 elixir and those green guys coming from a spinning barrel will be pierced and one-shot. When countering goblin barrels, don't throw them after it has hit the tower. If you do this, at the time arrows hit the goblins 1~2 of them will be already dead from the tower and you will lose a lot of health on the tower. Instead, throw the arrows as the barrel crosses the river which results in minimal damage to your tower and gain +1 elixir advantage. If you don't have arrows in your hand to counter goblin barrels, alternatives are bomber, cannon, musketeer, barbarians, mostly whatever that can kill goblins fast and the remains can go for a counter push. However, outside of bomber and maybe cannon, you will suffer some tower damage.
Also often used for killing off goblins, skeletons, minions, a low-health witch with goblins/skeletons/minions but only when there is too much to deal with just cannons. Bomber is preferred for melting goblins/skeletons but they're vulnerable to minions so you have to arrow minions if your towers aren't targeting them. This is the case when the opponent drops minions/minion horde to destroy a cannon because your towers won't be targeting them and you will still be even or ahead of elixir while saving your cannon.
Added: often times the winning move will be predicting the opponent's minion hordes/goblins and shooting arrows as your prince charges. especially useful if there's only a few seconds left so you're not worried about being counter-pushed if things go wrong.
Defending troops from huts with a cannon is like pouring water at firewood when the other person is trying to put fire on it. This usually results in the opponent playing minions or a minion horde to destroy it in which you can react to with arrows while they're crossing the river. After that, you can push the other lane (where the huts aren't existent) with barbarians or prince depending on what cards the opponents have since they don't have minions to defend their tower now.
Another popular use is to defend against giants, giant skeletons, wizards, witches, valkyries, knights, small troops, and even barbarians(with other troops because a cannon alone can't deal with barbarians). Against prince/hog rider tombstone is more favored. Could also lure balloons to the middle and let your musketeer/spear goblins/tower to take them down.
Never use it against a musketeer since she has a longer range and can kill it without getting hit by a tower. Also, if you put it too close to the river a musketeer can target it across the river and if you put it too behind, troops coming from the other side won't get lured to middle. I'm not 100% sure about the exact placement but I put it exactly three tiles below the river and it does it's job very well. If a musketeer is crossing the river on her own, drop barbs on top of her and she'll be gone in seconds. If you have a tombstone in the middle then you can place it between the tombstone and the defending tower.
Also vulnerable to air units such as baby dragon (counter it with musketeer) and minions (arrow those blue guys).
Tesla could work in place of cannon helping with countering minions and baby dragons but 1 elixir difference brought me down more than I thought when I used it in the past. Might try again later.
Splash damage for hut decks and witches, barbarians. The best counter to barbarians and one shots goblins/skeletons. When using offensively, combo it with your prince if you know they have a skeleton army or barbarians to react to your prince. Not bad at killing archers but if they're crossing the river on their own, just let your tower/cannon/musketeer to take care of them without taking very little damage.
As noted before, also used for reacting to goblin barrels when arrows aren't an option.
Although very strong against low-health troops, huts, tombstones and barbs, bomber suffers to deal with anything that has a decent amount of health if it's alone. Bomber's damage isn't bad but you should have tanks or structures in front of it just like any other ranged troops.
Baby Dragon could be a better replacement for bomber since it's much more tanky and can attack flying targets. I'd love to try it but I just didn't have the luck to get it yet.
This creepy skeleton-spawning structure is the best when countering a prince or a hog rider. If played correctly, you gain 2 or 1 elixir advantage without taking minimal tower damage. When played against a prince, you will gain you 2 elixir advantage without taking literally 0 damage on the tower but against hog riders this may not be the case so you might need spear goblins or even barbarians to kill it off to prevent any tower damage and after that you can go for a counter push since your troops will be full health anyway. If they react with arrows/fireball, you will still be ahead of elixir.
In the case of the opponent playing a prince or a hog rider after you used your tombstone for the purpose of defending minion horde leftovers (a tactic written in the arrows part) use spear goblins, cannons, barbarians to defend against them.
Aside from countering prince/hog rider, this card can lure and stall or even kill off giants, balloons, giant skeletons, knights and more. Because of this reason, tombstone is the core card in defending against a lot of troops making it an extremely important card to use that I love. It is weak to splash damage so avoid them.
Weak against especially bomber/witch/baby dragon/musketeer(can shoot it down outside of tower range).
Very safe and effective damage dealer. Deals good damage to anything behind tanks/building and counters balloons, baby dragons which is the most common usage. One-shots goblins and skeletons but not archers and minions. If your starting hand has no cannon or spear goblins you can place this behind your king tower and as it passes your other towers combo it with barbarians/prince and spear goblins/bomber depending on the opponent's troops for a slow but a very powerful push. This is the core comp for pushing and will be used when you have an elixir advantage. Depending on the situation and your opponent's deck you could go with barbs, musketeer, prince or other variations that doesn't include musketeer (prince, barbs, bomber for example if the opponent is very skeleton heavy because musketeer will be too slow to deal with those) so you should act accordingly.
On the push, musketeer is best for destroying goblins and some archers but against minions and skeletons, a musketeer is too slow to kill those off before they take out our tanks. For minions, there isn't a direct answer to it since this deck lacks baby dragon or wizard (actually want to try baby dragon instead of bomber once I get it but haven't been lucky enough to get a baby dragon card yet) so the best play would be defending the minion horde leftovers with tombstone + towers or arrowing them if you think it you have enough tanks and when you react very fast, you will deal considerable damage to a tower. For skeletons, bomber is your best friend and always have barbarians for the push. If they have fireball, wait till they use it on something else and then push with barbarians. In both cases, you want your tanks to stay alive so barbs are a must and complement them with more tanks (prince).
She is weak against most melee troops including barbs/knight/prince and more so put her behind tanks to avoid taking damage.
Solid tank and deals a lot of damage but moves slow. On defense, barbs kill off skeletons, goblins, musketeer, prince, knight, archer, giant, mini pekka, pekka, giant skeleton, and hog rider. Avoid bomber, valkyrie, minions, bomb tower, wizard, and baby dragon. Witch is a bit debatable but I would say there are better answers for a witch.
Offensively, great if opponent utilizes small troops like goblins/skeletons in which case a prince isn't a favorable option for a tank. If they have small troops, bomber works well with barbs but if they have bomber/baby dragon/valkyrie/wizard for barbs, put a prince or a musketeer to take care of them.
Because of it's slow moving speed, it won't be enough of a tank to push to the tower if they have non-splash defensive structures up such as a cannon/tesla. In this case, you should use both barbs and prince to take more shots and place other ranged troops behind them. For bomb tower, prince is preferred for at least until prince kills it off but after it's down, you can drop barbs too.
Their biggest weaknesses are bomber and fireball, in which you should wait to bait those cards on something else (for example, using fireball on your tower) or just use prince instead for the push. If there is a bomb tower present, play barbs after your prince takes it down. Barbs are also weak against wizards(kill it with prince/musketeer) and baby dragons(kill it with musketeer).
Probably the most important card in this deck. Definitely irreplaceable and will get you crowns most of the time thanks to this handsome guy in armor.
It's use is mostly offensive for tanking purposes with a lot of damage potential but when the opponent uses it's counter on something else, dropping a surprise prince can get you a crown on his own or chunks out the tower's health a lot.
When charging, prince will one-shot a musketeer, a wizard, and a barbarian but there are more than one barbs in most cases so... Normal attacks will kill off most small troops such as goblins/archers/skeletons but goblins and skeletons take up too much time for a prince to clear them so bring a bomber/musketeer.
Prince will occasionally used for defensive purposes and the most time I've used it on defense is for killing off a witch with bomber/musketeer/wizard/baby dragon. Since prince is tanky and doesn't get affected by splash damage, it's good at killing off witch and bomber and will two-shot musketeer when not charging. Witch-spawned skeletons should be taken care of by a bomber/spear goblins/a musketeer and if there is a giant in the front, take down the giant with cannon/tombstone/barbs with towers. After you successfully defend the push, drop barbs and go for a counter push. The opponent will be on an elixir disadvantage to properly defend the push.
Although very strong, prince doesn't do well against any form of goblins/skeletons/minions/barbs so if the opponent has these cards, wait til they use it and then rush prince or bring a bomber along with to push.
2. Countering Individual Cards
This will be very long if I covered every card so I will only write what I have seen and counter it only with the cards in the deck.
The list will be in order of elixir cost and for counters, I will not try to accurately list them but just for reference.
Commons
Skeletons - cannon / tower(little) / bomber(many)
Spear Goblins - tower(little) / bomber / cannon / musketeer
Goblins - tower(not barrels) / bomber / cannon / musketeer
Knight - barbs / prince / cannon(tombstone)+spear goblins
Archers - tower / cannon / barbs / musketeer / bomber
Minions - tower(little) / tombstone(spear goblins,musketeer)
Bomber - tower / cannon / musketeer / prince / barbs on other side
Cannon - musketeer / prince / barbs
Tesla - prince / barbs
Minion Horde - tombstone(spear goblins,musketeer)
Barbarians - bomber / cannon+spear goblins(musketeer)
Rares
Tombstone - prince on other side / barbs / musketeer / spear goblins
Musketeer - barbs / prince
Mini-Pekka - tombstone(cannon)+spear goblins / barbs
Valkyrie - prince / cannon / tower+musketeer
Hog Rider - tombstone(cannon)+spear goblins / barbs
Wizard - musketeer / prince / cannon
Giant - tombstone(cannon)+spear goblins / barbs / prince
Goblin Hut - ignore(let tower take care if it's the only hut) / cannon / musketeer / bomber
Bomb Tower - prince + spear goblins(musketeer)
Inferno Tower - barbs + spear goblins(musketeer)
Barbarian Hut - bomber / musketeer
Epics
Skeleton Army - bomber / arrows / barbs(not actually counter but better than prince at on the push)
Baby Dragon - musketeer / cannon+spear goblins(drop it on the side after targeting the cannon)
Goblin Barrel - arrows / bomber / cannon(if nothing) / barbs(if nothing)
Witch - tower+bomber / tower+musketeer / prince+spear goblins
Prince - tombstone / cannon+spear goblins / barbs
Balloon - musketeer / tombstone(cannon)+spear goblins
Giant Skeleton - tombstone / cannon / barbs / prince
X-Bow - prince / barbs+musketeer(spear goblins)
Pekka - tombstone(cannon)+barbs+spear goblins
3. Gameplan
Generally, you want to counter whatever your opponent plays to gain elixir advantage and then build a push comp or build a slow push from the beginning if your opponent doesn't commit at the start of the game. When the match starts, if your opponent does nothing til 10 elixir, put a cannon in the middle or drop spear goblins in the river and see how the opponents reacts to it and then counter their play.
You should look at the cards the opponents play and see how they counter your play to calibrate your next push. If they used their skeleton army to counter your prince, the next time you drop a prince take a bomber with him. If they use spear goblins / buildings for your prince, bring along a musketeer or even barbs. If they counter it with minion hordes don't drop prince unless they used it before so you know for sure they don't have it on their hand. This type of thinking will let you predict your opponent's move beforehand so you can counter it easily.
At the start of the game, if you already played both cannon/spear goblins or if they're not in your starting hand and the opponent doesn't commit for a push, build a slow push on your side starting with a musketeer in the back and complement it with barbs/prince/bomber/spear goblins before it reaches the river so the tanks can soak up damage from the tower.
4. Win Conditions
Aside from the previously said core comp push, pushing instantly with troops that your opponent can't react to will get you a surprise crown when played correctly. For example, dropping barbarians when you opponent used fireball/bomber on something else. If they used a bomber on one side and it killed your goblins and is coming to your tower all alone, you should put barbs on the other side and let you tower take care of the bomber and then your opponents are out of options to deal with barbs.
They are forced to choose between taking chunks of damage to the tower or making unfavorable trades resulting in your elixir advantage. For decks that have both fireball and bomber(or bomb tower), you can wait till they used all of them (which rarely happens) or push with prince instead of barbs. On the other hand you should drop a prince when they used tombstone/skeletons, but if they have more skeletons or barbs to counter it, wait till they used both of them or push with barbs instead of prince.
If you successfully get a tower, don't get greedy but just try to defend as efficiently as possible until they make a mistake or commit too heavily thus exposing their king tower and punish them for that play. If you see a chance to attack, going for a push could force the opponent to make unfavorable trades resulting in a safer position to defend and you could even get two, three crown wins if things go well.
5. Countering Comps
I'm not going to cover every comps but only mention a few decks that need to be taken into consideration.
Big Guy(Giant/Giant Skeleton/Pekka) + Splash Guy(Witch/Baby Dragon/Bomber/Wizard) Comp - Cannons/tombstones win games against these decks. Depending on the comp, drop a cannon/tombstone to lure the big guy and kill the splash guy with musketeer/prince. Make sure the splash guy isn't targeting your tombstone or otherwise, your tombstone will become ashes (for this reason, cannons are usually better but it depends on what comp they're running and putting both structures down also works). But for a witch, the skeletons make it a bit more difficult.
Giant + Witch - As written in the prince section, prince is the key to defending this push. This type of deck will build a slow push that starts from dropping the witch on the back that spawns skeletons with a giant and a musketeer/bomber/baby dragon/wizard/etc.
However, once the comp is complete it's not easy to counter it and if your troops don't target the opponent's troops properly, it will cost you your game. Instead of trying to defend the push, you should force the opponent to react to your prince/barbs on the other side of the map so they won't get the full comp at the time the witch crosses the river making it easier to counter it with bomber/musketeer/cannon. After you successfully defend it, go on a counter push. The important part in dealing with this kind of deck is trying not to only attack one side of the map but push the other side even if it's the tower with a higher health.
Hog Rider + Bomber/Baby Dragon/Wizard - Same principle. Since the splash guy will kill skeletons in one hit, it's better to put a cannon or put both structures and kill the splash guy with prince/musketeer.
Freeze - Freeze decks aren't really a problem because you have two structures to lure hog riders/balloons to buy time and spear goblins/musketeer/barbs can take care of the enemy troops.
Huts - If the opponent puts down only a goblin hut ignore it since one hut spawning goblins will be taken care of by my tower with taking little damage regardless and I have a five elixir advantage to push on the other lane. If the opponent drops a barbarian hut or more than one goblin hut, you must put a cannon down and if it's not enough complement it with a musketeer/bomber or both if they have 2 huts and a tombstone. When a cannon alone can deal with their hut, the opponent will try to destroy the cannon with more troops or minions. If minions/minion horde are coming across the river, play arrows before they get any damage done. If ground troops are crossing the bridge, put bomber/musketeer depending on that troop. Because huts are constantly spawning troops, your bomber/musketeer will push very slowly in which you will have enough time to poke the other lane with prince/barbs right after the opponent put down a barbarian hut and before the bomber/musketeer crosses the bridge. If the bomber/musketeer is about to cross the bridge, put a tank in front of them and go for a push. These type of decks usually swarm you with goblins/skeletons/barbs so instead of prince, it's usually good to put barbs in front and take troops out with bomber/arrows. If you have enough elixir, adding a prince will deal tons of damage to a tower or even take them down. If your barbs/prince can stick to the tower, they will protect your musketeer and bomber while smashing their tower.
X-Bow - This deck's particular weakness is against the x-bow deck in which has a hard time dealing with. My 2 losses were from this deck and the other 3 were hog+splash which I reacted poorly too. Although it is hard to win against this deck, it's not impossible. The best unit to destroy the x-bow is the prince but you will have a hard time to make the prince attack the x-bow because of all the other troops and buildings. If the troops are goblins/skeletons, drop barbs or arrow them if it's a skeleton army. If it's a bomber/wizard, drop prince. Drop prince with musketeer for baby dragon and so on. If they put up structures for x-bow drop barbs/prince accordingly. Ignoring the structure and rushing the other lane could work if the x-bow is too heavily defended. For this particular deck you should aim to wait for the opponents to make a mistake and punish them for it.
6. General Tips
Whenever you ranged troops(such as musketeer, bomber, or sometimes spear goblins) are about to go on a counter push after defending, always have barbs/prince up on front to take tower damage. This is very important because without tanks, range troops will melt down very quickly.
Punish the opponent whenever they make a mistake. If they threw a fireball at your tower+musketeer, instantly drop barbs and push the lane because the opponent won't have answers for that. If they dropped skeletal army offensively, arrow it and play a prince.